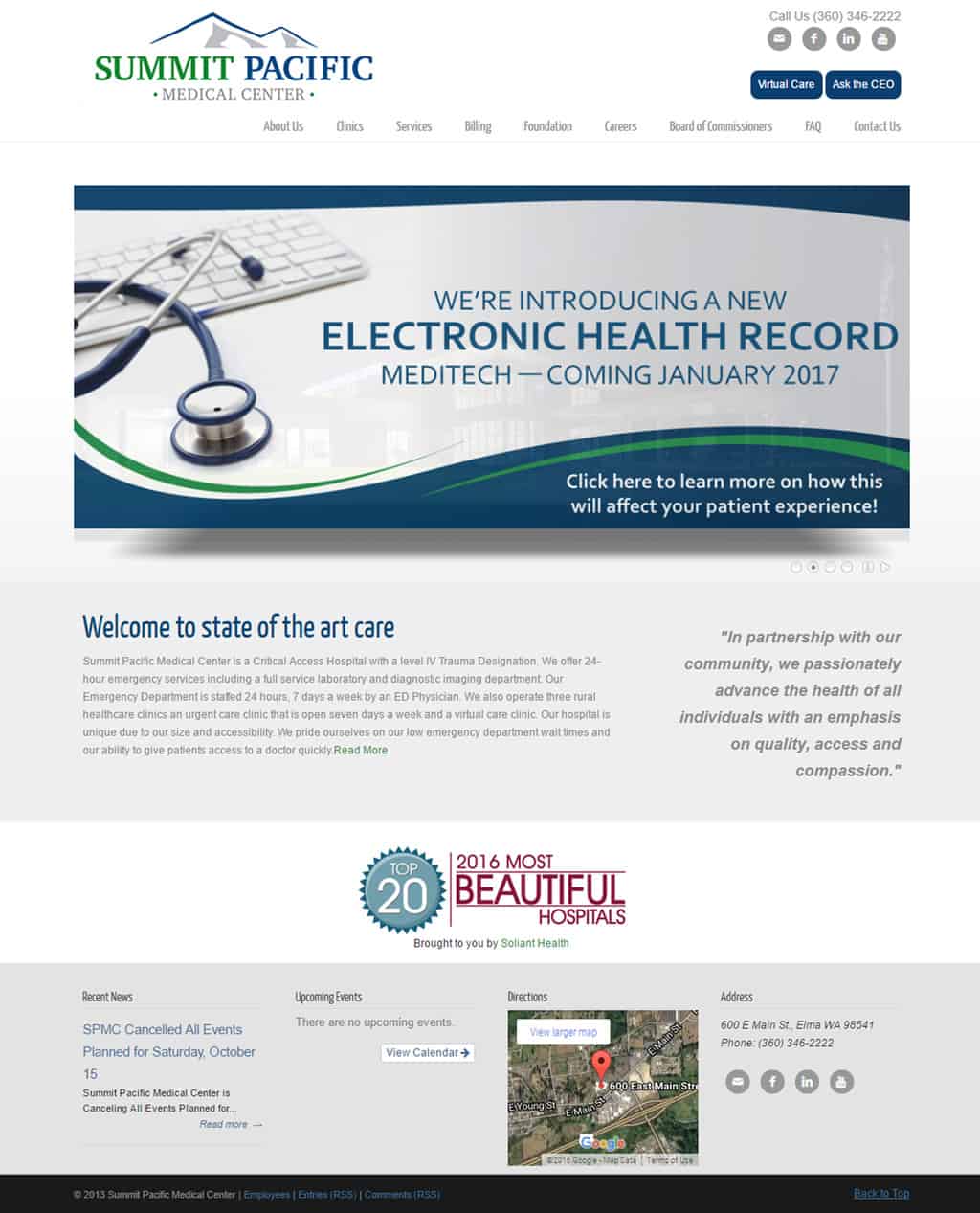 Welcome to state of the art care
Summit Pacific Medical Center is a Critical Access Hospital with a Level IV Trauma Designation. They offer 24-hour emergency services including a full service laboratory and diagnostic imaging department. Our Emergency Department is staffed 24 hours, 7 days a week by an ED Physician. They also operate three rural healthcare clinics and an urgent care clinic that is open seven days a week. Our hospital is unique due to our size and accessibility. We pride ourselves on our low emergency department wait times and our ability to give patients access to a doctor quickly.
In 2012 Mark Reed Hospitals was going through a re-branding process and needed a new website.  As Wave Networks our proposal won the bid, SPMC needed a website that was accessible to their customers, easy to navigate and responsive to their customers mobile devices.
Later in 2015 we programmed their online payment system allowing customers to pay their medical invoices online.  This involved securing the site with SSL and working with their payment provider to meet their legal requirements.
For the last four years SPMC has been able to manage and update their website using their WordPress CMS (Content Management System) themselves, saving them time and money.  Since it's creation they have successfully installed the Event Espresso plugin to showcase and collect payments for their very successful fundraising events.
Congratulations on your success SPMC.