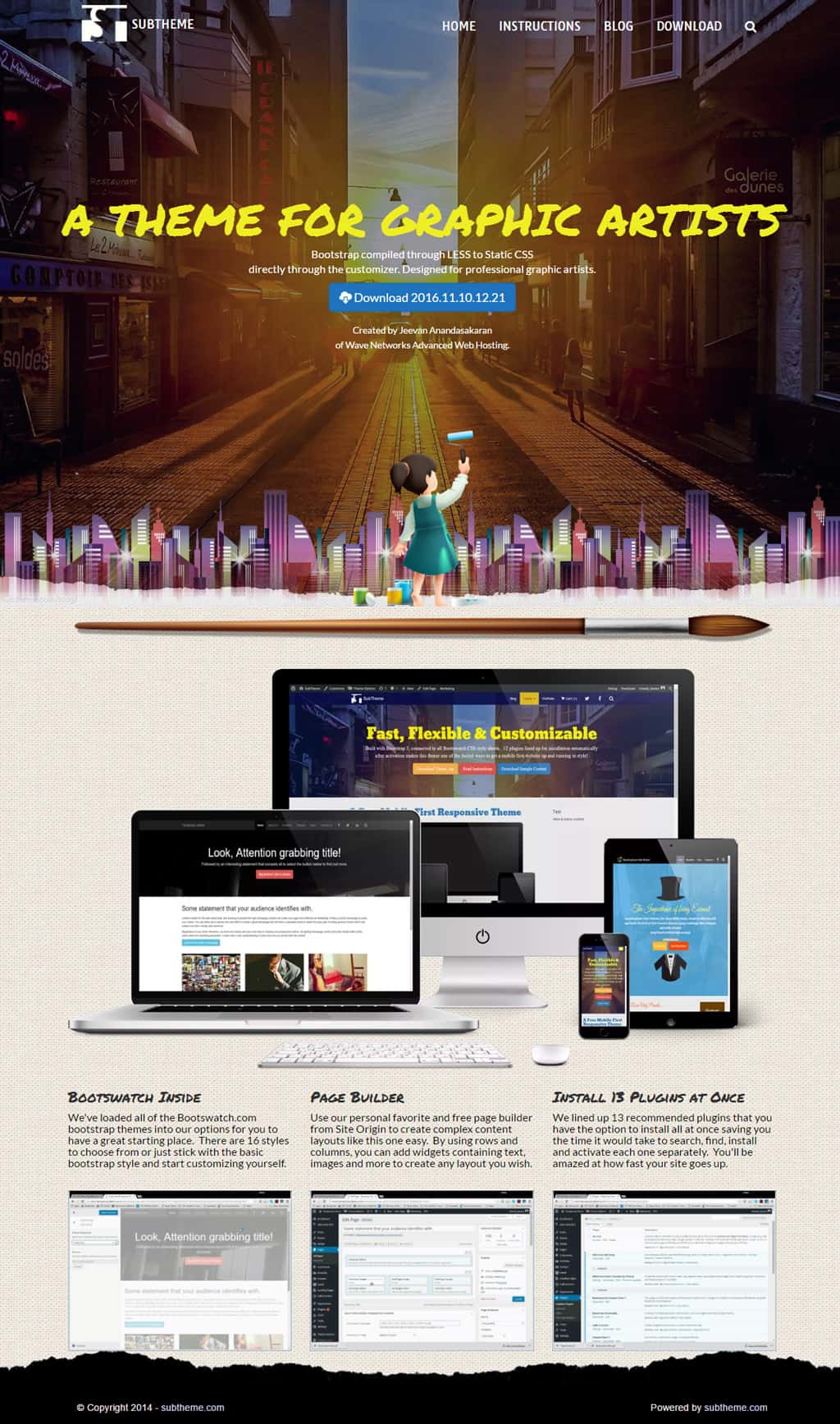 This is a theme written by our founder Jeevan Anandasakaran.  Built to make beautiful websites without hacking wordpress to death.  This theme is what allows us to streamline our processes here at website sandwich.
It's innovation is building in a LESS compiler into the wordpress customizer.  This allows modification of any bootstrap less variable directly within wordpress allowing for a ton of flexibility.
We are constantly making it better and easier to use.  Each customer website that uses it can update to the latest version directly within wordpress.
We are proud of this one and hope to share it with designers around the world.